Why VALU?
Your benefits in a nutshell!
Highest quality and maximum possible uses. Individual, stable, durable, revolutionary - your privacy fence as an ingenious click system!
Since its introduction in 2014, the innovative oene VALU modular system has been unparalleled on the market – both in terms of flexibility and basic technical idea: The basis is formed by our system profiles (posts), all of which are designed with standardised dovetail grooves. Cleverly designed to accommodate a wide variety of system fillings as well as to tolerate lateral offsets of up to 15 degrees and height offsets of up to eight degrees.
With the aim of making our modular system but also ourselves better every day, we remain innovative - thanks to in-house engineering and design. We listen to the market, absorb new ideas and implement them quickly. The system remains compatible with itself. A fence or privacy screen that you buy today can still be expanded many years from now.
Screens, fences, constructions...
- everything in the desired design

Extremely simple installation and processing-friendly

No welding or drilling necessary

Variable dimensions possible

High quality and statically calculated

Extremely high functionality and variability

Particularly easy to care for

Cost savings through quick installation

High flexibility and variety of designs thanks to the functional groove

Slight height tolerances can be compensated

High-quality optics, among other things, thanks to barely visible screw connections

Ability to combine with a variety of materials

Can also be expanded later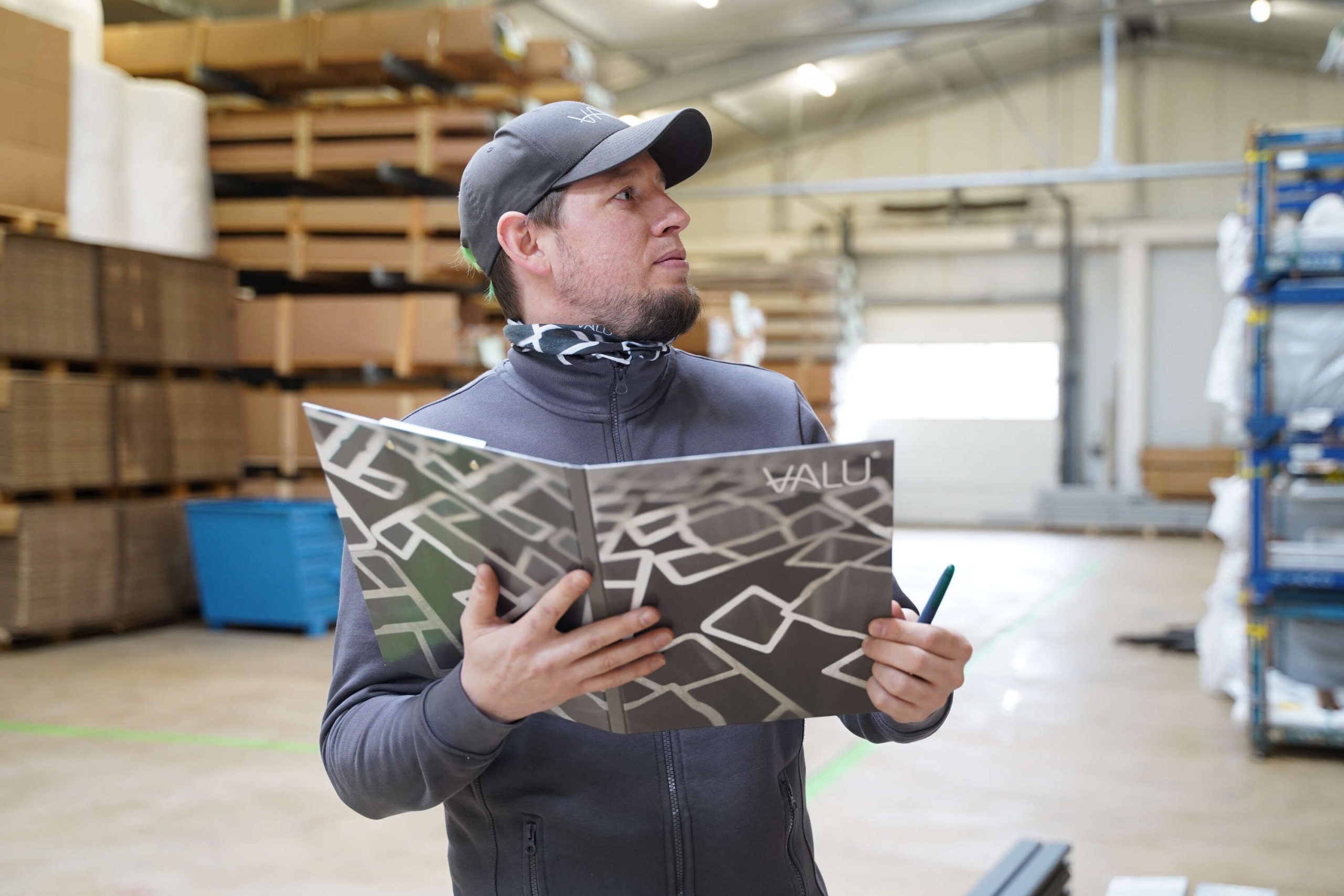 Individual advice, service and best quality. Companies
What are the advantages of VALU aluminium fences, privacy screens, gates and constructions?
Quality "Made in Germany" - for maximum stability
Patented and statically calculated, the VALU system profiles (posts) ensure maximum stability and safety for privacy screens, garden fences and other possible applications. In production in Wohra, Hesse, we use only the highest quality aluminum. Weather-resistant and durable.
Quick assembly thanks to a clever system
Thanks to our innovative and simple modular system, the installation of VALU privacy protection systems and fences can be implemented particularly quickly. Also because slight height tolerances can be compensated for without time-consuming effort. Good for fence construction professionals and DIY do-it-yourselfers.
Innovation through in-house engineering
Standing still is a step backwards: we have been following this maxim since our foundation in 2014. That is why we consistently focus on the constant further development of our products and designs. Our in-house engineering not only optimizes existing products, but also continuously expands the range.
Simple... simpler... VALU!
No welding, no drilling: Thanks to our patented plug-and-screw principle, we offer private customers and craftsmen particularly easy installation – starting with uncomplicated planning using the VALU privacy and fence configurator. Equally simple: the uncomplicated care and cleaning of our system elements.
Exclusivity in design & dimensions
Are you looking for an exclusive fence or privacy screen design that is unique in the fence construction market? Are you looking for a solution that shines visually with barely visible screw connections? Then VALU is your partner. We manufacture to measure and also fulfil special extras – from the lighting system to the water connection.
Flexibility in materials, assembly and expandability
Thanks to the clever dovetail groove, the patented VALU system can be adapted to individual ground conditions. In addition to VALU aluminium fillings in your desired look and colour, you can also combine many other materials with our aluminium posts - e.g. wood, glass, WPC or rod mat elements.
Do you have any questions about our company or our products? We are looking forward to it.
Feel free to contact us.