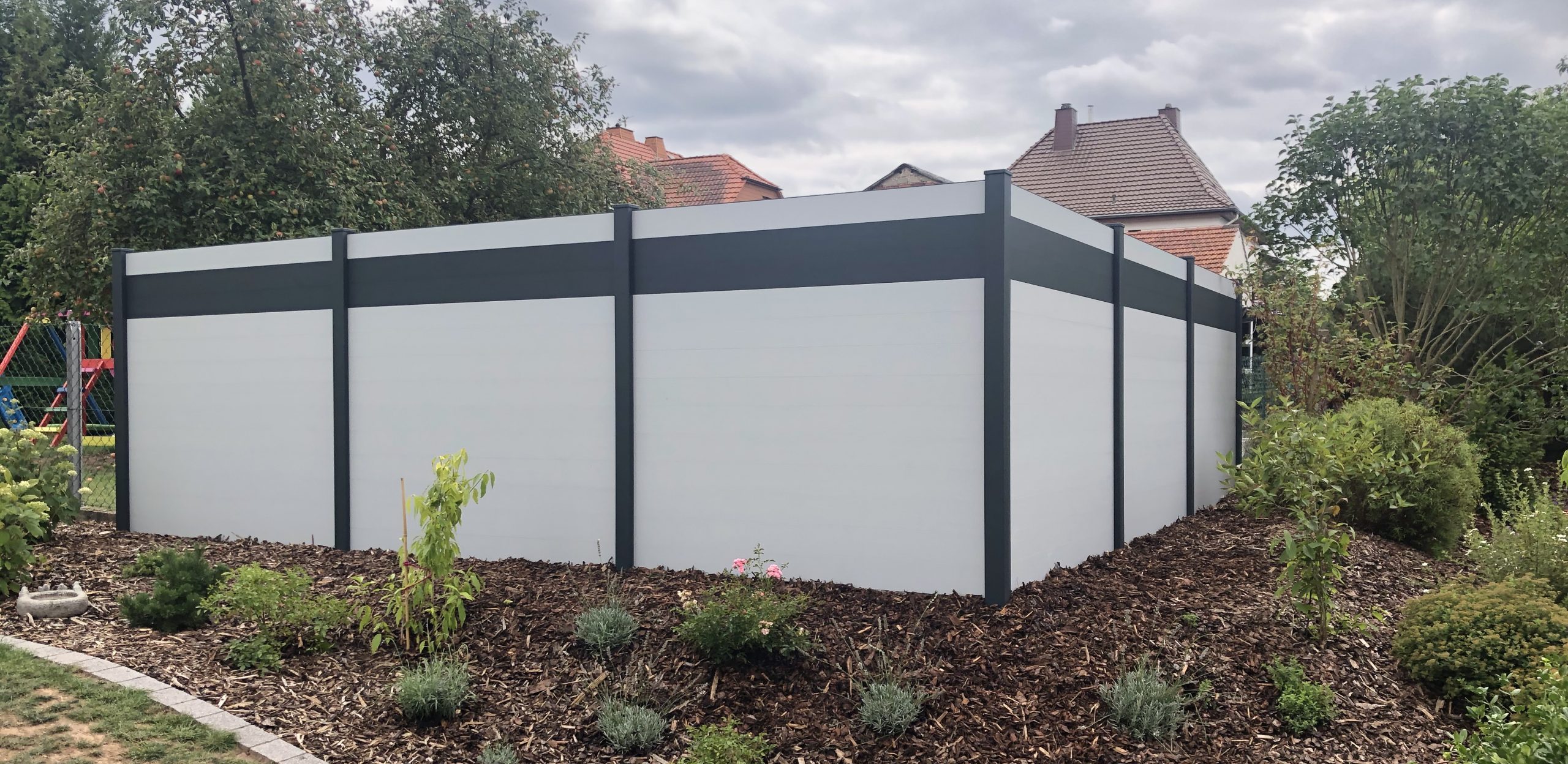 Your opaque aluminum privacy screen
for stylish privacy.
Top aluminum privacy fence:
Enter your garden
the perfect frame.
Privacy fences made of durable aluminum are not only convincing because they protect your private garden, terrace or balcony from prying eyes.
A closed aluminum privacy screen is just as popular to fence off company buildings and commercial areas and to protect against unauthorized access.
No matter for which area - you can plan and put together our privacy screen variants according to your wishes.
With the closed aluminum filling profiles, you can choose between a wide variety of design and color variants,
also in special RAL colors and wood looks. We make almost everything possible that comes to mind when designing your privacy fence.
Simply use our online privacy planner . Or contact us so that we can advise you individually on your project.
In general, the following applies: Every aluminium privacy screen from VALU combines a modern look with a wide range of design options and a long service life.
Another plus: The privacy protection solutions from our modular system score points for their particularly simple installation, i.e.
slight height offsets or ground tolerances can be easily compensated for due to the patented VALU system technology.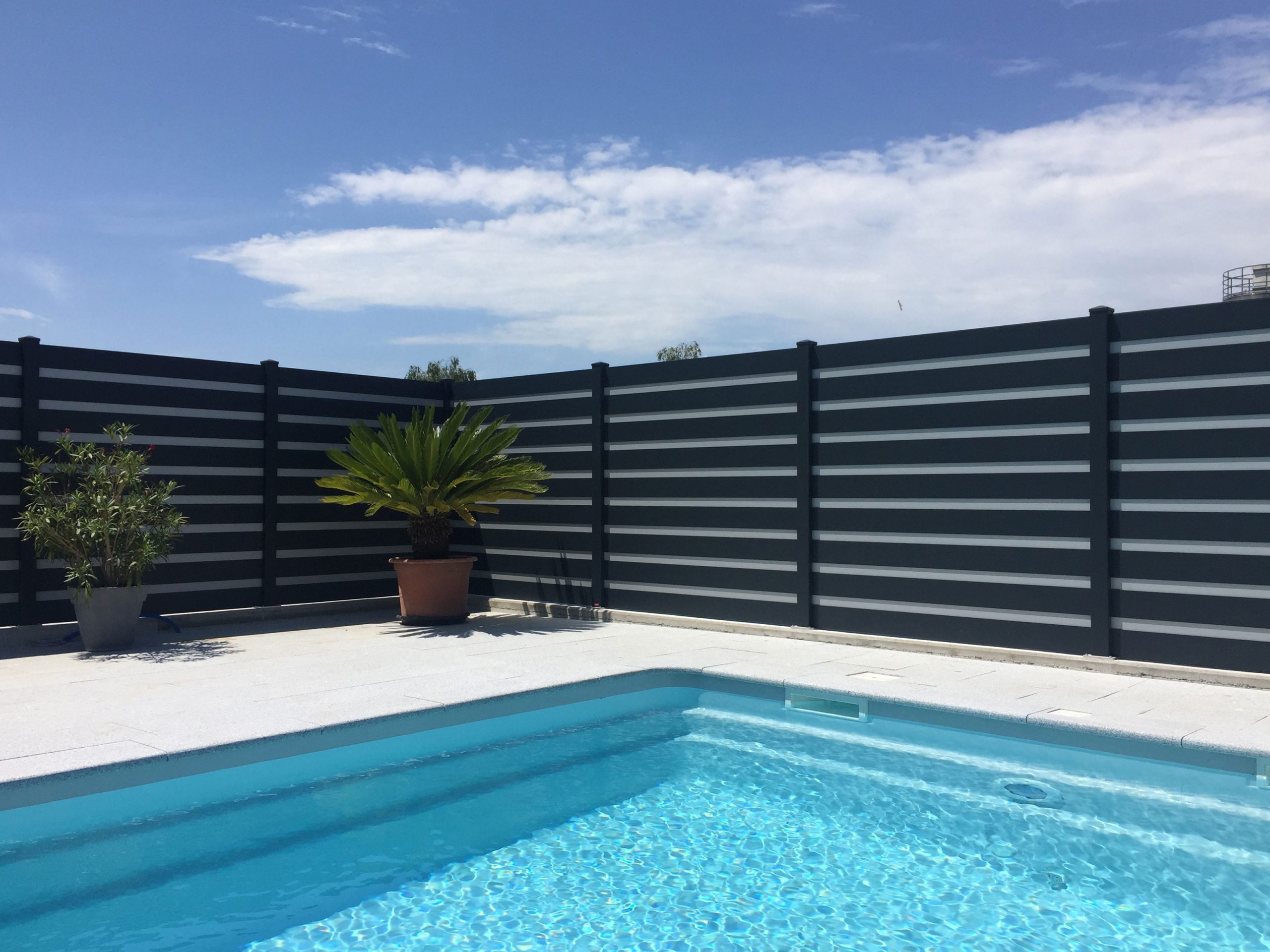 Why an aluminum privacy fence?
A stable and at the same time modern privacy screen made of aluminum becomes the business card of your property. It serves homeowners and companies alike, for whom both the sophisticated look and the weather resistance and durability of the closed privacy screen are important.
On the one hand, our individually configurable aluminium privacy fences harmonise with modern building architecture as well as with houses, carports or garages in a classic style. This is because VALU privacy screen elements have a clear design and can be implemented in countless colour variations and designs. On the other hand, VALU privacy fences show their strengths when it comes to care: A privacy screen made of aluminum does not require a lot of maintenance. A little clean water including a neutral cleaner (pH value between 5 and 8) is sufficient for cleaning. In this way, you can also remove oil and grease dirt as well as light deposits of pigment dirt. Even after many years, such a rust-free fence made of aluminum looks like new, without regular painting or painting.
An aluminum privacy screen will last a lifetime with minimal care. The color stability of an aluminum privacy screen is also superior to plastic versions. This is due to both the aluminum material itself and the anti-corrosion powder coating that protects your aluminum privacy fence from the effects of the weather.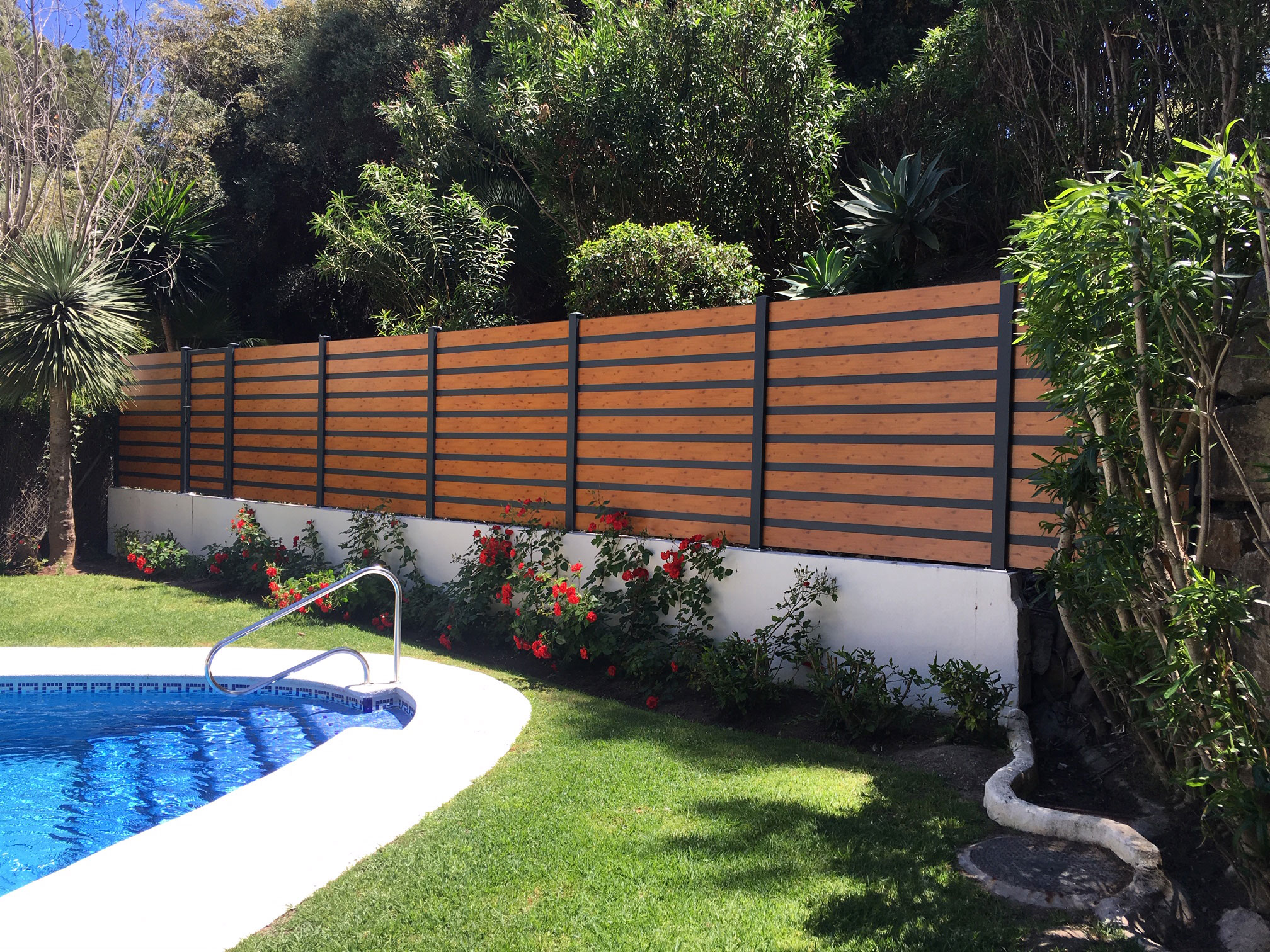 Aluminum is worth it: feel free to compare.
Aluminum privacy screen - the better long-term solution to elegantly protect privacy in your own garden or on your property in general. The slightly higher purchase price compared to apparently cheap privacy screens pays for itself after a few years, not to mention the flawless appearance. And you remain flexible in the redesign, because thanks to the clever modular principle, you can change privacy screen elements at any time.
This is an exciting possibility, e.g. if you start with design sheets procured by the customer, in order to switch to aluminium fillings from VALU later. Everything works with the appropriate VALU connectors and accessories. We would be happy to advise you personally on this aspect - also with regard to the simple installation and configuration of your privacy screen. Our fence planner makes it particularly easy for you to put together your closed aluminium privacy screen!
Simply call +49 (0) 6453 21199-50 – or write to us: info@valu.de
Do you have questions about the closed VALU privacy screen or do you need individual advice? We are happy to help.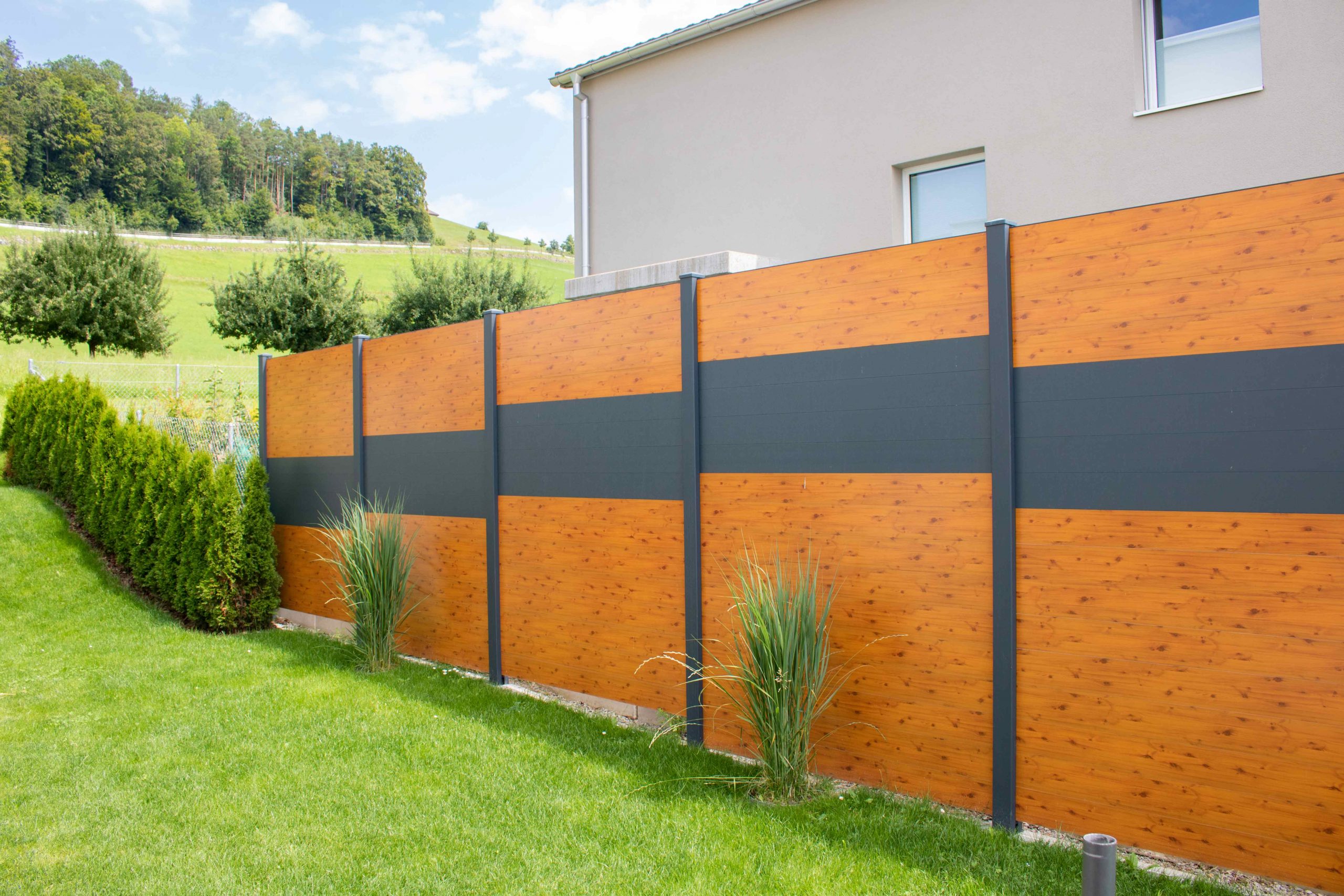 An aluminium privacy screen from VALU combines the best material quality with a modern look - either in wood décor or in your desired RAL colour.