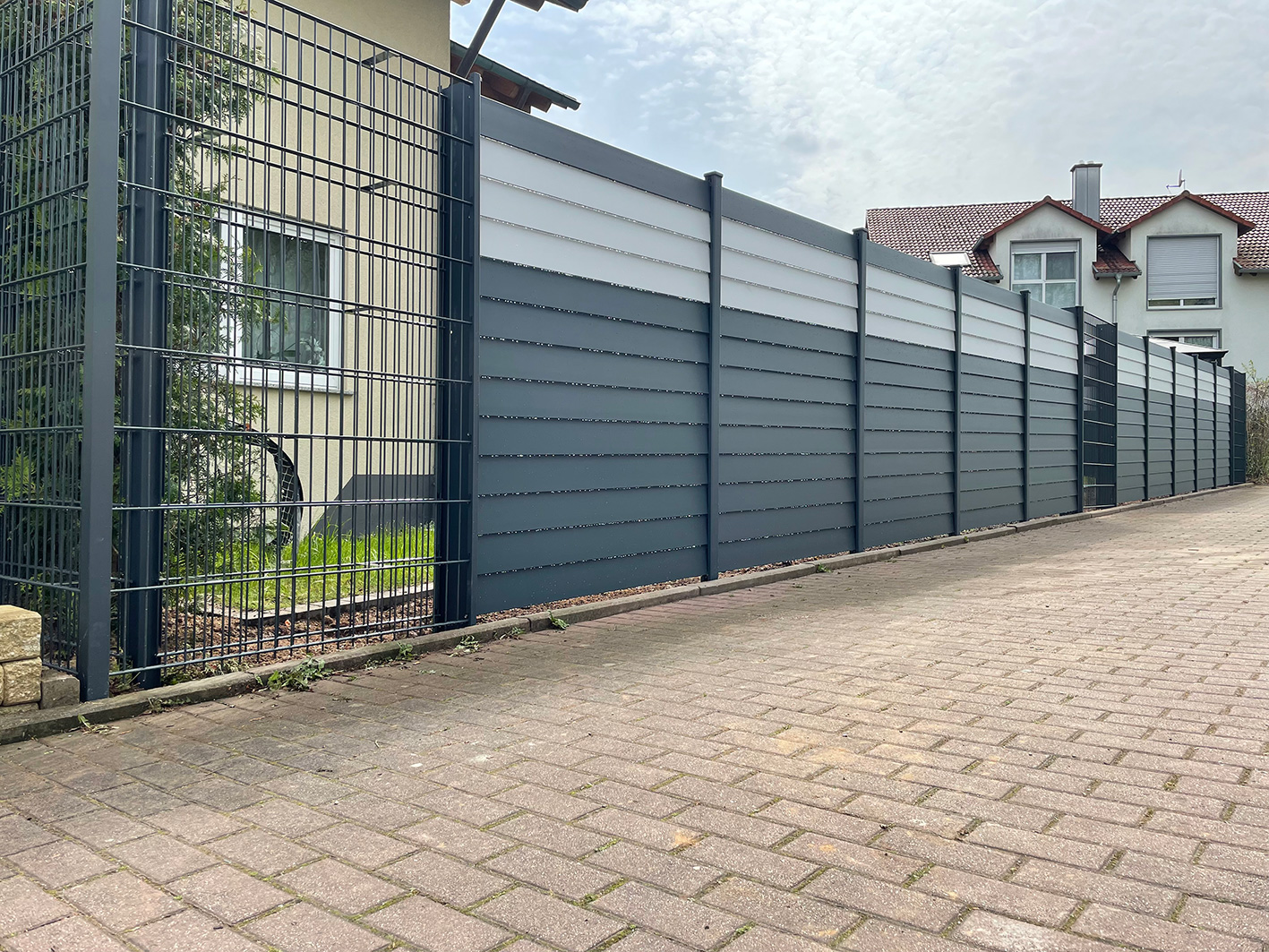 Your aluminum garden fence –
easy to assemble, convincing in many ways.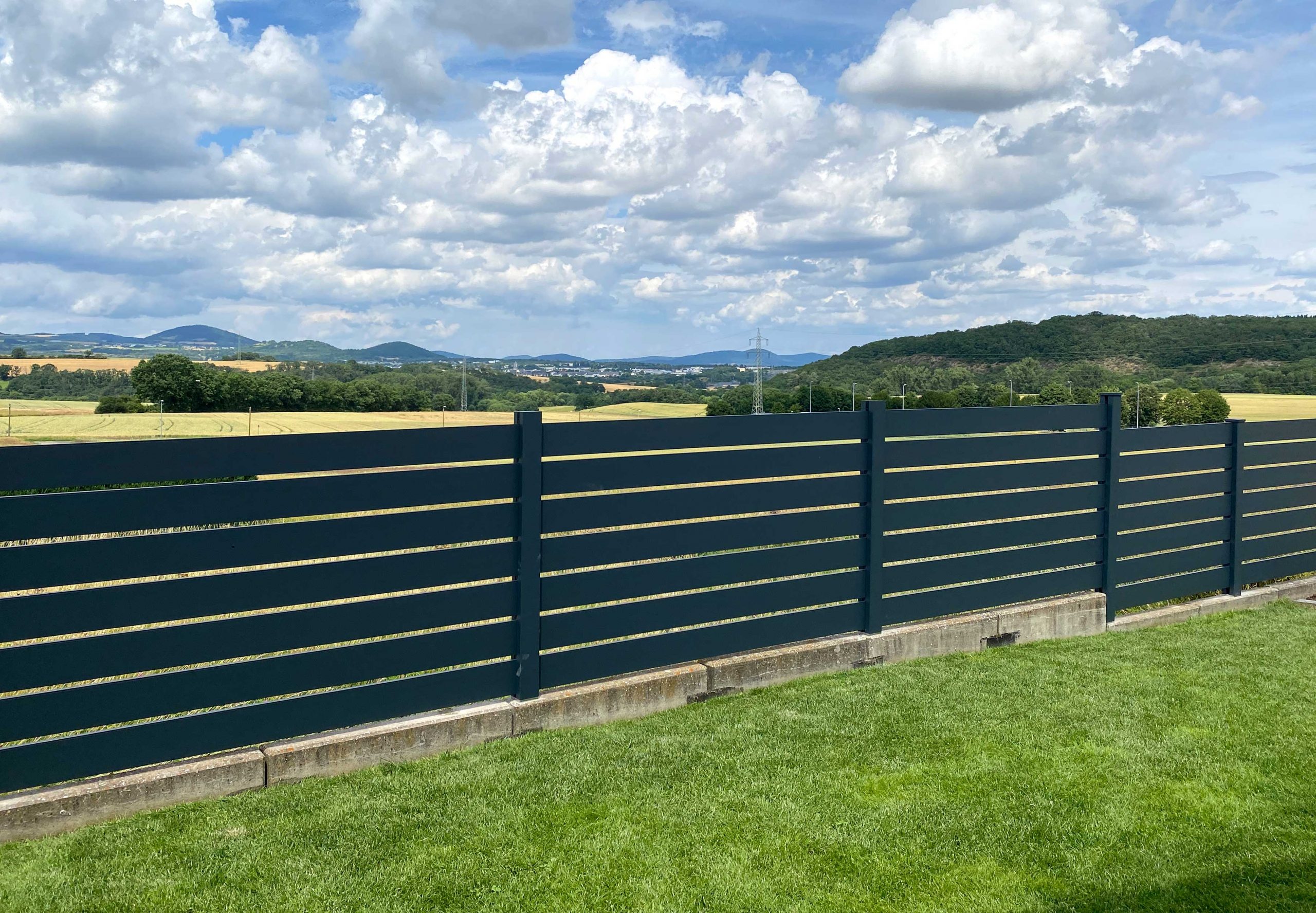 Aluminum fences from the innovation leader:
Give your garden an exclusive setting.
High-quality aluminium fences from VALU combine a timeless look with excellent design options and first-class durability. What's more, our powder-coated aluminium fences are particularly flexible in terms of planning and installation, i.e. slight height offsets or ground tolerances can be easily compensated for thanks to the patented VALU system technology.
With the aluminum filling profiles, you can choose between a wide variety of designs and colors, including special RAL colors and wood looks. We make possible what you have in mind when designing your privacy screen, aluminum fence, balcony or stair railing.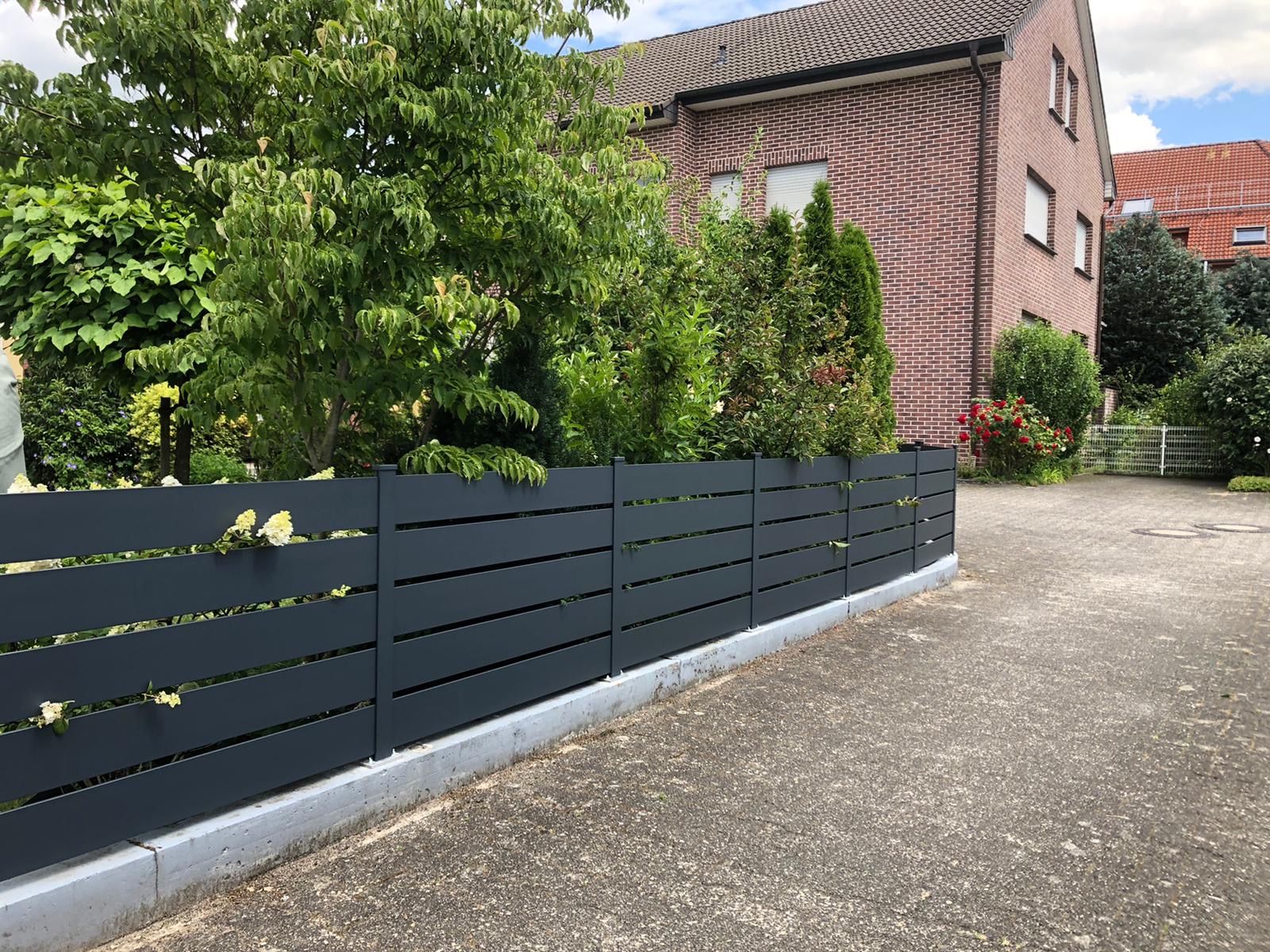 Why an aluminum garden fence?
A modern aluminum fencing system will become the calling card of your house and garden. Because it serves homeowners who care about both the elegant appearance and the robustness of the fence.
On the one hand, our individually configurable aluminium fences are a perfect match for both modern building architecture and classic houses. This is because they have a clear design and are available in almost every conceivable colour scheme for VALU. On the other hand, VALU aluminum fences impress with their weather resistance. Even after many years, such a rust-free fence made of aluminum looks like new, is easy to clean and robust.
Light fence, easy to assemble, easy decision
Also, a light aluminum fence does not rot compared to a classic wooden fence without you having to paint it regularly. This is due to both the aluminum material itself and a special corrosion-resistant powder coating that protects your aluminum fence from the weather. Water and a neutral cleaning agent are sufficient for care every now and then - and that's it. Use your garden time for other things than fence maintenance!
If you take into account the maintenance required and the lower durability of other types of fence (e.g. wooden fences), an aluminum fence is the better long-term solution for stylishly enclosing a property or garden. The slightly higher purchase price compared to cheap fence solutions pays for itself after a few years. We would be happy to advise you personally on this aspect – also with regard to simple assembly.
Already convinced? Our fence planner makes planning your aluminum fence particularly easy!
Do you have any questions about VALU aluminium fences or do you need individual advice? We are happy to help.
Simply call +49 (0) 6453 21199-50 – or write to us: info@valu.de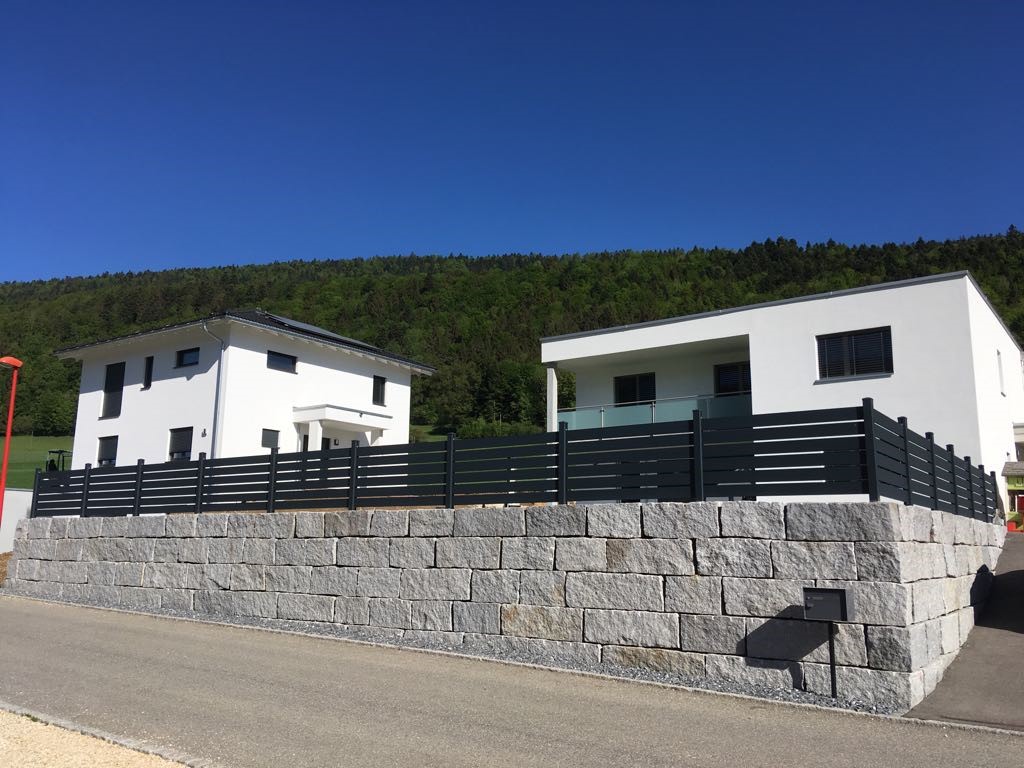 The best of the best: aluminium fences from VALU combine the best material quality with an exclusive design. Optionally in wood look or in your desired RAL colour. to the design configurator